"Unidentified Young Lady #2" by James E. Buttersworth
oil on panel
PAINTINGS - OIL
marad; paintings
Buttersworth, James E.
1876
board 8-1/2 x 6-3/8 in.
Oil painting on wood panel by J. E. Buttersworth; "Unidentified Young Lady #2", copy of portrait by Guido Reni of Beatrice Cenci; signed lower right "J. E. Buttersworth/ 1876"; bust length portrait of women wearing white robe and turban. See also 1996.152.4.
1996.152.3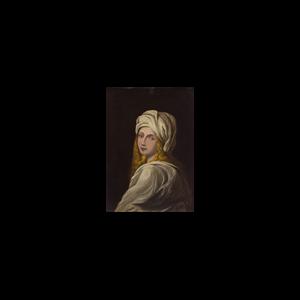 Related Objects