Elephant tusk cross section, etched "HAPPY NEW YEAR"
elephant tusk
SCRIMSHAW & ALLIED ARTS - TUSKS
marad; scrimshaw
ivory
diam. 4-3/4 in.; thicknexx 3/4 in.
Cross section of elephant tusk with greeting etched on obverse. Ornate letters read: " HAPPY / NEW / YEAR ". Parrot in cage on table to left. Fringed tablecloth, parquetry floor. Pin hole in center of ivory; crack along grain; said to have been made by a seaman in the African trade in the late 19th century.
1954.1240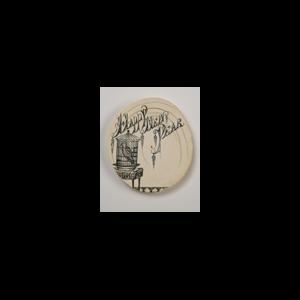 Related Subjects