Snow banking being removed around whaling schooner ERA or A.T. GIFFORD, Hudson Bay, Canada, 1897-1912.
glass negative
PHOTOGRAPHS - GLASS NEGATIVES
web coll comer01
Comer, George (Capt.)
Canada
1897-1912
glass
4 x 5 in.
Glass negative by Capt. George Comer, taken in Hudson Bay, ca. 1897-1912. Information from original envelope identifies this as # 168. Appears to depict banking being removed from around whaling schooner [ERA or A.T. GIFFORD]. Snow was used to bank the vessel during the winter. It provided insulation and protection from the wind. Number "88" is etched in plate.
1963.1767.19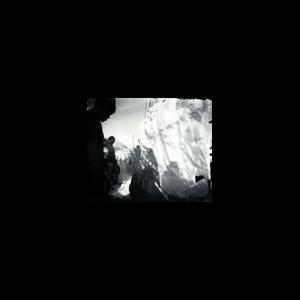 Related Subjects