"Interior of a Salmon Cannery in Oregon"
postcard
POSTCARDS
Portland Post Card Co.
USA, OR, Portland
paper
5-1/2 x 3-1/2 in.
Color postcard of women working in Oregon salmon cannery; bottom of postcard reads "INTERIOR OF A SALMON CANNERY IN OREGON."; women seen working in an assembly line, wearing skirts and aprons with hair tied back; reverse side reads "Published by Portland Post Card Co., Portland, Oregon."
1999.31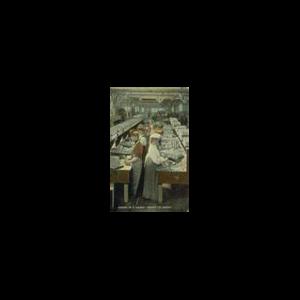 Related Subjects