KIALOA IV, aerial view, Pan American Airline Clipper Cup Series, 1982
color slide (35mm only)
PHOTOGRAPHS - 35 MM SLIDES
Rosenfeld, Stanley Z.
USA, HI
1982-08
safety film; acid mount, kodachrome
35 mm
35mm color slide photographed by Stanley Z. Rosenfeld in August of 1982. Image of KIALOA during the Pan Am Clipper Cup in Hawaii. Aerial view of "KIALOA / WILMINGTON, DE" running before the wind under mainsail and spinnaker, crew of 23 on deck. Handwritten on slide: "KIALOA CLIPPER CUP HAWAII / Aug. 1982 / 630 / calm" and stamped in purple: "PHOTO BY / STANLEY ROSENFELD". CREDIT LINE: Mystic Seaport, Rosenfeld Collection. For more information see: A CENTURY UNDER SAIL, text by Stanley Rosenfeld, p. 208-209.
KIALOA maxi-yacht, 80'
2004.20.1.1.1
Mystic Seaport, Rosenfeld Collection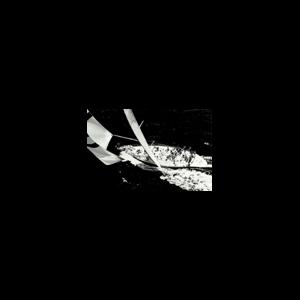 Related Events