Willimantic Linen Company, engines, Willimantic, Connecticut
stereograph
PHOTOGRAPHS
Willimantic Linen Co.
USA, CT, Willimantic
4.00 x 6.94
Stereograph, mounted on orange card front, lavender on back, rounded corners on cards and photos, printed at left "WILLIMANTIC LINEN CO. MILL NO. 4." and at right "ONE PAIR ENGINES, 250 H.P., MAKING 350 REV. PER MIN." Handwritten on back "Willimantic, Conn."
1978.9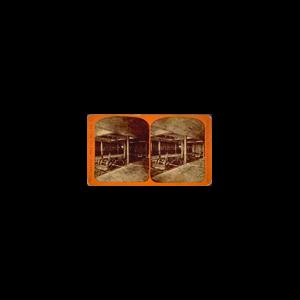 Related Subjects