"Ship Life - The Boiler Room"
stereograph
PHOTOGRAPHS
Keystone View Co.
paper
overall: 3-1/2 x 7 in.
Stereograph; albumen print mounted on gray card with rounded corners; view of boiler room onboard unidentified ship; printed on left "Keystone View Company/ COPYRIGHTED/ Manufacturers MADE IN U.S.A. Publishers" and "EF"; printed in center "18"; printed on right "Meadville, Pa., New York, N.Y.,/ Chicago, Ill., London, England."; printed on bottom right "37347 Ship Life - The Boiler Room"; stamped in purple ink on back "VENTURA COUNTY FREE LIBRARY/ VENTURA, CALIFORNIA/ SCHOOL DEPT"; handwritten in ink on back "S209-2"; handwritten in pencil on back "10-".
2001.88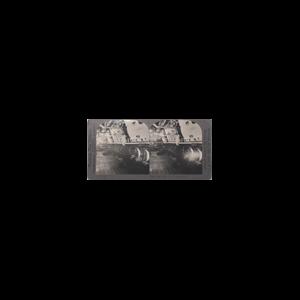 Related Subjects