Comparative study of sharpies and Hampton flatties: Outboard profile
outboard profile
SHIPS PLANS
Beebe, Robert P.
pencil; ink; colored ink; white tracing paper
overall: 22 x 33.5 in.; 55.88 x 85.09 cm
33.5" x 22", pencil, ink and colored ink on white tracing paper, [outboard profile], no scale, no date. Sheet included cartoon pasted in lower right, no longer attached. Good, acidic, and creased.
SP.2001.3.125.109.3
Mystic Seaport, Daniel S. Gregory Ships Plans Library, Capt. Robert P. Beebe Collection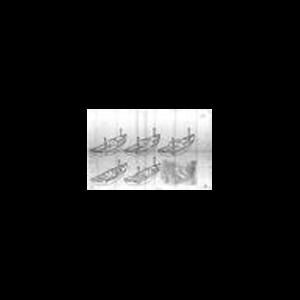 Related Subjects