Portrait of Michael J. Foley and Mary O'Neil Foley,
gelatin glass negative
PHOTOGRAPHS - GLASS NEGATIVES
Scholfield, Everett Augustus
USA, CT, New London
1895-1900
glass
7 x 5 in.
Gelatin glass negative by E.A. Scholfield; negative number 3102 and Mary O'Neil & Fellow scratched on plate; portrait of man and woman.
1977.160.1882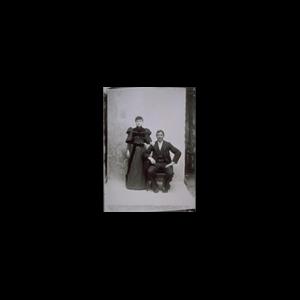 Related Subjects