"Captain Kidd"
sheet music
MUSICAL INSTRUMENTS & SHEET MUSIC
Waldo, June; Willis Music Co.
USA, OH, Cincinnati
1936
paper
12 x 9 in.
Sheet music, "Captain Kidd"; music by June Waldo; published 1936 by the Willis Music Co, Cincinnati OH; published as part of John Thompson's Students Series for the Piano; one folded page; many pencil notations on music; polychrome cover illustration of pirate on deck of ship, wears blue jacket, black hat, wields red sword in right hand; back cover has photograph and biography of John Thompson. See near duplicate 1998.41.1.
2006.59.52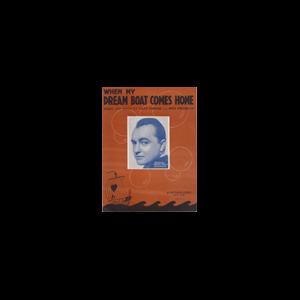 Related Media
Related Objects
Related Subjects