"With all his lower sails and a kite or two drawing their best, he is racing past Provincetown"
photo-engraving
PRINTS - ENGRAVINGS
Burns, Milton J.; Varley, R.
before 1933
paper
sheet: 7-5/8 x 10-3/8 in.; image: 4-7/8 x 7-7/8 in.
Photo-engraving, half tone, engraver's proof of illustration by Milton J. Burns; fishing schooner racing to port, printed below "Drawn by M.J. Burns. Half-tone plate engraved by R. Varley" and "WITH ALL HIS LOWER SAILS AND A KITE OR TWO DRAWING THEIR BEST, HE IS RACING PAST PROVINCETOWN", attributed to Milton J. Burns but no signature is present. One unaccessioned copy in correspondence file.
2001.12.43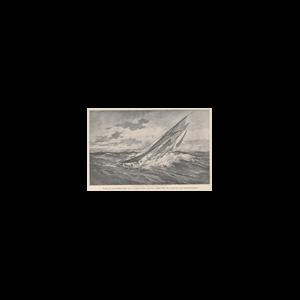 Related Subjects