Tugboat GEO. E. LATTIMER in Erie Canal above Lock 6, Waterford, NY, circa 1907-1915
real photo postcard, divided back
POSTCARDS
Neher's Studio & Frame Co.
USA, NY, Waterford
1907-1915
paper
3-3/8 x 5-3/8 in.
Real photo postcard, divided back; handwritten on back "6-85"; printed on back "Genuine Photograph By / Neher's Studio & Frame Co., 635 2nd Ave., Upper Troy, N.Y."; handwritten on front lower left "Above Lock 6", and lower right "Barge Canal [[Waterford, N.Y.?]]"; tugboat GEO. E. LATTIMER in Erie Canal above Lock 6, Waterford, NY, circa 1907-1915.
2014.49.9990
Gift of Monika and Steven Lang, 2014.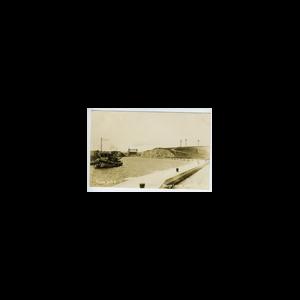 Related Media
Related Subjects