"Fantaisie from Oberon"
sheet music
MUSICAL INSTRUMENTS & SHEET MUSIC
Kinkel, Ch.
USA, OH, Cincinnati
1865
paper
13 x 10-1/8 in.
Sheet music; "Mermaids' Song from Oberon/ Transcription"; title on inside is "Fantaisie from Oberon"; composed by Ch. Kinkel; published 1865 by A. C. Peters & Bro., Cincinnati, and by J. L. Pewters & Bro., St. Louis; dedicated to Mrs. Agnes Toof; monochrome cover illustration by 6 mermaids swimming, setting sun in background; 4 sewn papes.
1998.17.2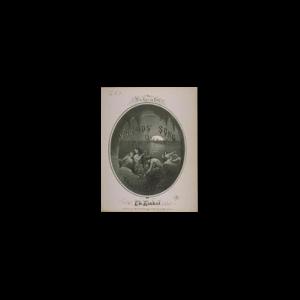 Related Objects
Related Subjects