"The Mother Who Hath a Child at Sea"
sheet music
MUSICAL INSTRUMENTS & SHEET MUSIC
Lewis, G. W.; Russell, Henry; Atwill's Music Saloon
USA, NY, New York
Circa 1841
paper
13-3/8 x 10 in.
Sheet music for "THE MOTHER WHO HATH A CHILD AT SEA.", A BALLAD./ As sung with great applause by/ MISS ELLEN LEWIS./ The music composed and respectfully dedicated in his friend./ HENRY JOHN SHARPE, ESQ./ BY HENRY RUSSELL."; published by Atwill's Music Saloon (NYC); conver lithograph of a woman looking through a window at a storm over the sea; lithographed by G. W. Lewis; consists of five pages joined by glue.
1999.60.2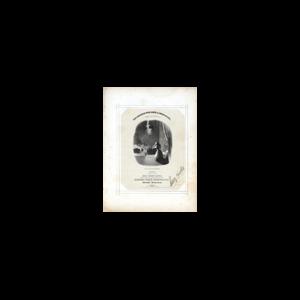 Related Subjects